Feb 27

FREE Home Buyer Seminar



For More Information, Call or Text Woodbridge VA Realtor,
Claudia S. Nelson 571-446-0002
Free Home Buyer Seminar Saturday, Feb 27 at 11 a.m. in Woodbridge, Virginia. Register today and you will be registered to win a Keurig Machine and other giveaways on Feb 27. Preliminary loan reviews and credit checks will be offered at the home buyer seminar. This free home buyer event for Prince William County and all of Northern Virginia is open to the public. We will be providing refreshments.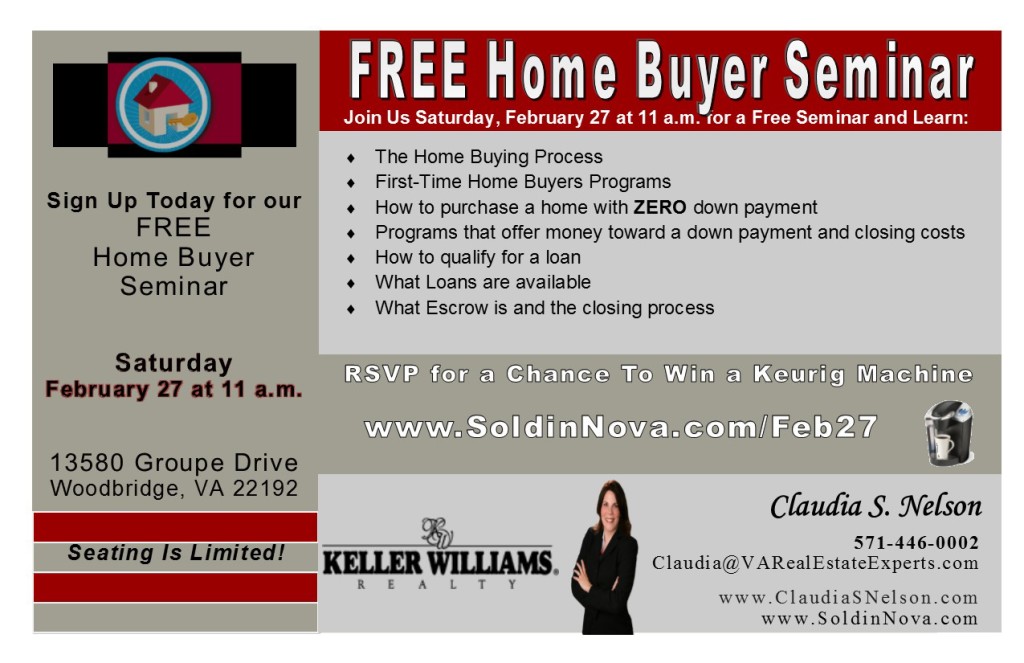 What?

Home Buyer Seminar

The Home Buying Process

First-Time Home Buyers Programs

How to purchase a home with ZERO down payment

Programs that offer money toward a down payment and closing costs

How to qualify for a loan

What Loans are available

What Escrow is and the closing process

PLUS, PRELIMINARY LOAN REVIEWS AND CREDIT CHECKS will be offered during the event!
When?

Feb 27 at 11 a.m.

The Home Buyer seminar will take place on February 27, 2016 and will begin at 11 a.m.
Where?

Keller Williams Realty 13580 Groupe Drive, Woodbridge VA 22192

Home Buyer Seminar will be in the training room on the first floor. We recommend parking around back and come in through double doors facing DMV and Caton Hill Road.
Who?

Feb 27 Home Buyer Seminar is brought to you by:

George Mason Mortgage, LLC
2-10 Home Buyers Warranty
How?

SEATING IS LIMITED! RSVP TODAY!
RSVP FOR A CHANCE TO WIN A
Keurig Machine and other Giveaways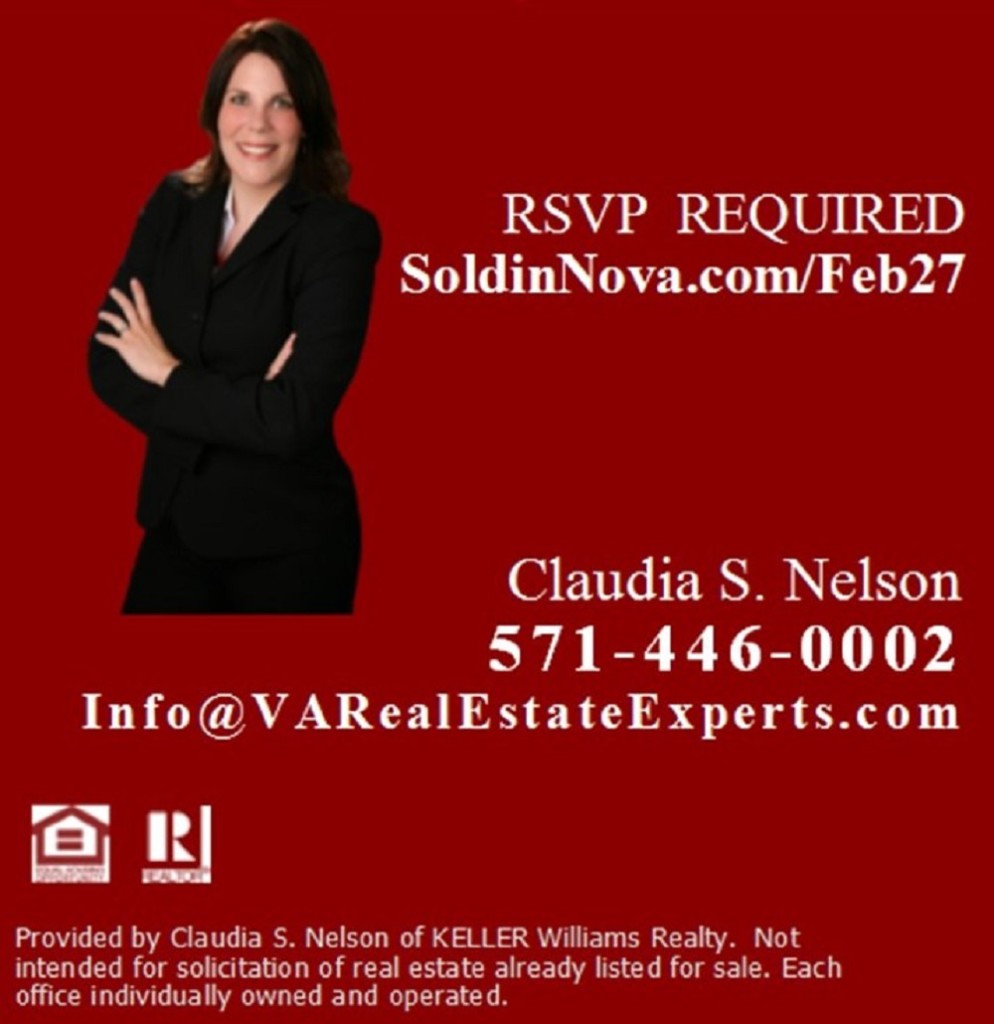 For More Information visit: